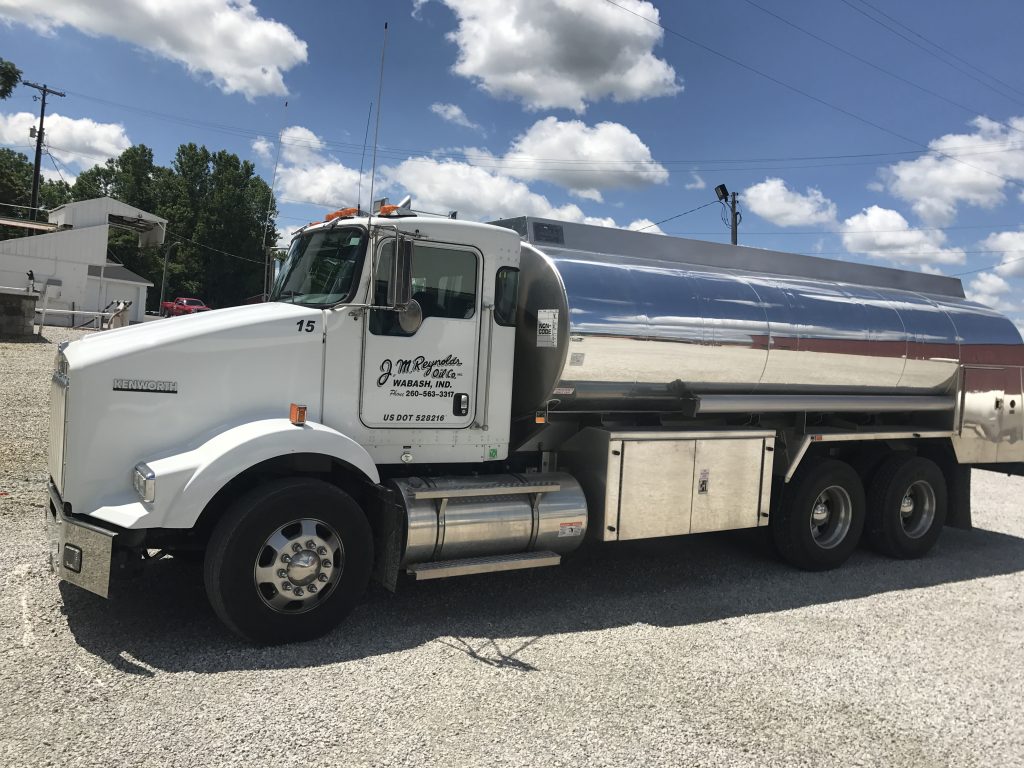 J.M. Reynolds Oil Company offers fuel delivery to the Greater Wabash County area for industrial, agricultural, residential, and home heating usage. Our friendly drivers can manage your inventories to ensure you never run out, provide maintenance on your tanks to keep your systems operating efficiently, and work with you to ensure you have the proper tank and related equipment to meet your needs. We are proud to offer regular gasoline, premium ethanol-free gasoline, dyed #2 off-road diesel, clear #2 on-road diesel fuel, dyed #2 furnace oil, and dyed #1 heater oil.
Here are the fuels available for delivery off our bulk trucks:
Regular E10 Gasoline
Midgrade Ethanol-Free Gasoline
Premium Clear/On-Road Ultra Low Sulfur #2 Diesel Fuel
Premium Dyed/Off-Road Ultra Low Sulfur #2 Diesel Fuel
#2 Furnace Oil (Home Heat)
#1 Heater Oil (Home Heat)
Find current information on Indiana above ground storage tank (AST) regulations here.
WABASH COUNTY – AMBOY – LAFONTAINE – LAGRO – LINCOLNVILLE – NORTH MANCHESTER – PERU – RICHVALLEY – ROANN – SERVIA – SOMERSET – URBANA – WABASH